AIESEC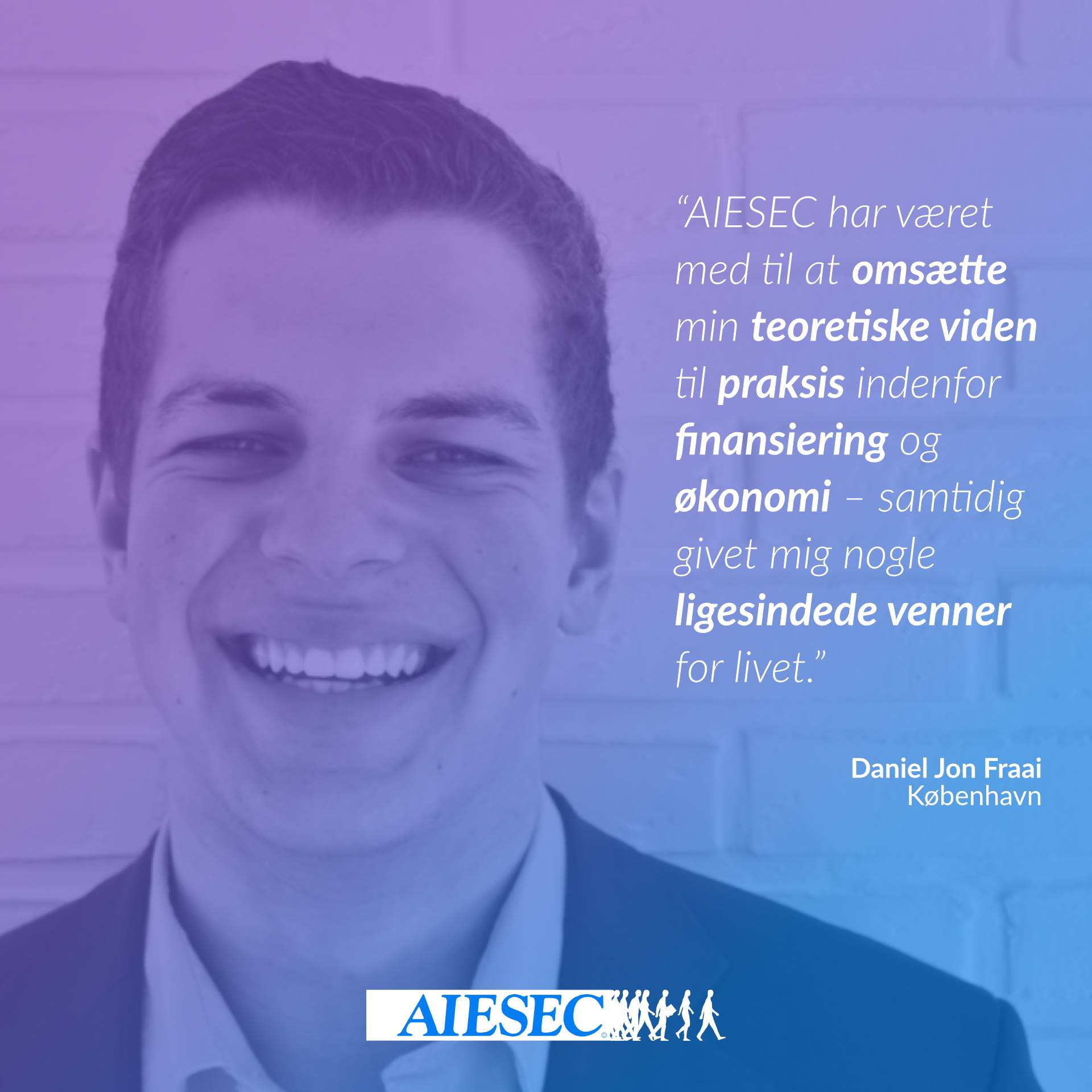 Who We Are
We are the Danish representation of the world's largest organization run exclusively by passionate and ambitious young people.
We enable youth to develop their leadership through practical experiences in challenging environments, as they develop into responsible and entrepreneurial young leaders.
What We Do
AIESEC offers you the opportunity to get involved in practical work within Marketing, Sales, Finance and Human resources in a challenging entrepreneurial environment. Our local branch is one of the highest performing in Denmark, as we strive to test our business knowledge while having fun together!
How It Works
Do you want to challenge your business knowledge and have fun while you study at CBS? Join us by applying for a position in one of our four office teams, during our September/February recruitment! Maybe you'll be our next Project Manager or Vice President? #ChallengeYourself